Bioeconomy Council launches dialogue with state initiatives and model regions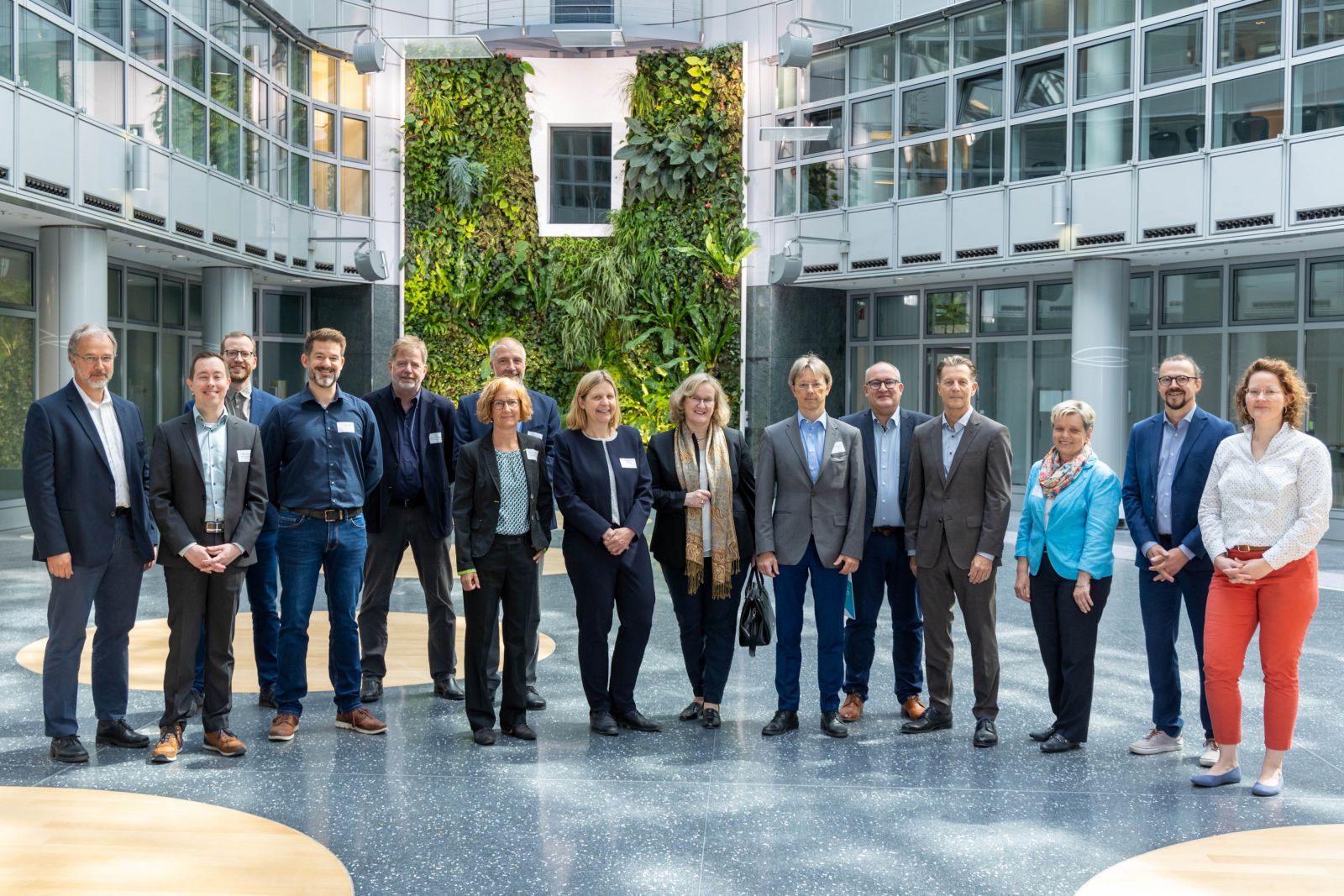 The tasks in the bioeconomy are manifold. It is necessary to conserve resources and keep them in the cycle, to pool existing knowledge about successes and goal-oriented initiatives in order to fully exploit the potential of the bioeconomy. One way to achieve this is through intensive dialogue across the German federal states. Therefore, at the invitation of the Bioeconomy Council of the Federal Government, various state-specific initiatives and model regions of the bioeconomy exchanged views on these issues in Berlin on May 23, 2022. The insights and impetus gained from this will be directly incorporated into the Council's further work, for example in more in-depth workshops with selected stakeholders and in the development of recommendations for action to implement the National Bioeconomy Strategy.
"The increasing consideration of the bioeconomy in state strategies shows that the topic is gaining massive importance not only at the federal level, but also increasingly at the state level. In order to advance the bioeconomy and to improve the research, development and innovation coherence, it is necessary to strengthen the cooperation of state-specific activities and the interaction between the federal government and the states" summarizes council member Prof. Dr. Böcher.
"The task of placing the model regions in the Rhenish region, Central Germany and Lusatia under the guiding principle of the bioeconomy presents a globally unique opportunity: to shape the sustainable transformation towards a bio-based economic region that has been based on fossil resources for decades. The success of these complex approaches will largely depend on the involvement of all stakeholders from society, business and science, and on focusing today on the needs of a sustainably transformed society of tomorrow," said Council member Prof. Dr. Stefanie Heiden.
The representatives of the state initiatives welcomed the intensive exchange with the Bioeconomy Council and look forward to further joint cooperation to strengthen the bioeconomy throughout Germany.
During the workshop, the initiatives from Central Germany handed over their declaration of intent to develop Central Germany into a bioeconomy region to the Bioeconomy Council.
Click here for the press release on the handover (German).