Statement on the food and energy crisis handed over to minister Cem Özdemir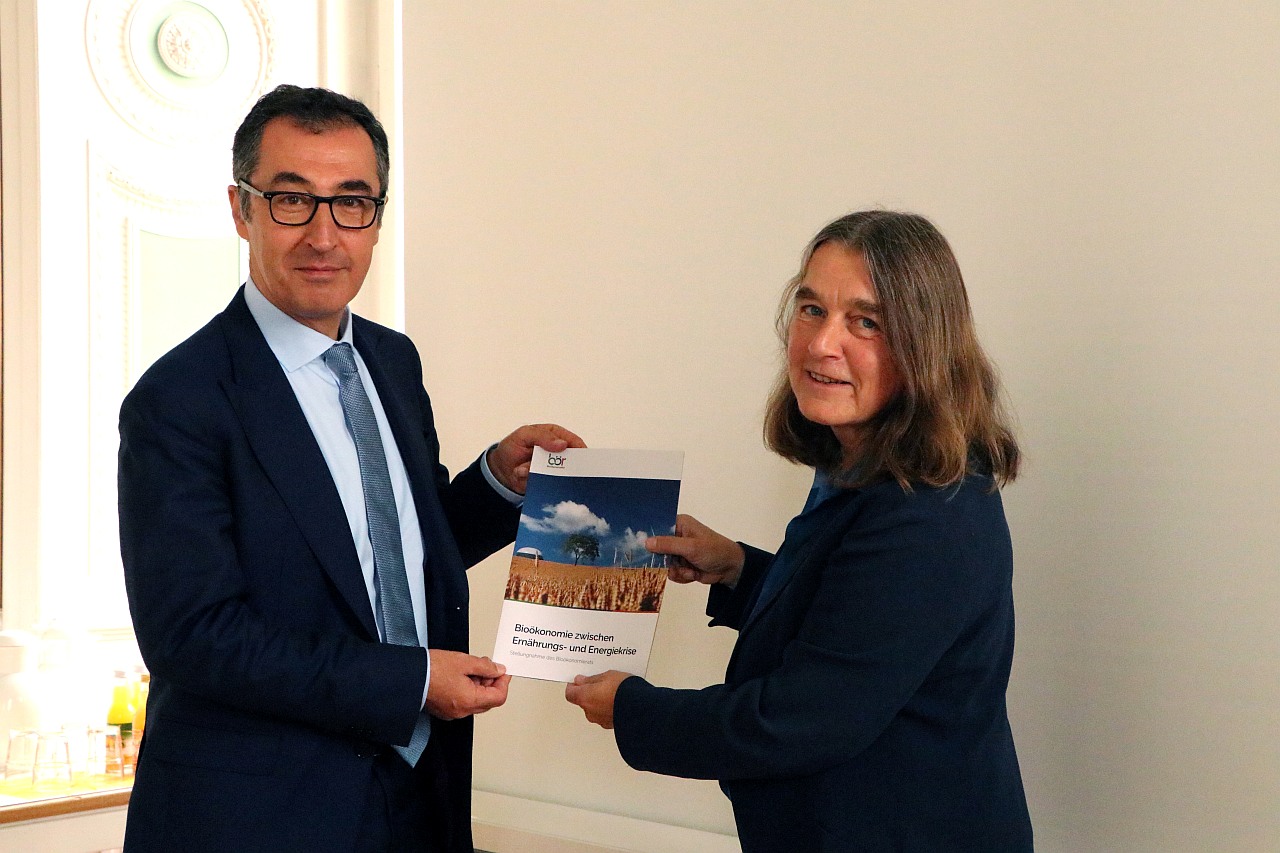 Federal Minister of Agriculture Özdemir visited the Institute of Crop Sciences of the Faculty of Agricultural Sciences at the University of Hohenheim on 02.11.2022. Among other things, an exchange on the topic of "Global food security under the umbrella of a sustainable and resilient bioeconomy" took place. Thereby, the research priorities of the University of Hohenheim on this topic were presented and discussed with the minister. It was Özdemir's wish to engage in an exchange on topics relevant to politics in times of crisis and on future developments in agriculture.
In line with this topic, the co-chair of the Bioeconomy Council, Prof. Dr. Iris Lewandowski, handed over the BÖR statement "Bioeconomy between food and energy crisis" to Minister Cem Özdemir.